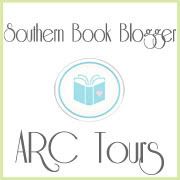 Hey SBB participants Amber & I would love to know which summer/fall books you'd most like to see go on Tour. There's no guarantee we'll be able to get the books you want but it will give us a good idea of the genres and subjects you're most interested in.
We'd like to remind everybody that we are always accepting ARC donations so if you have one you'd like to donate just leave a comment or email us at SouthernARCTours (at) yahoo (dot) com. Since its almost March we are looking for any ARCs with a May release date or later. It is very much appreciated!!!
Lastly the Events page was updated recently and as always if you know of any events coming to your city or state please let us know so we can add it. Thanks!